EDIT MAIN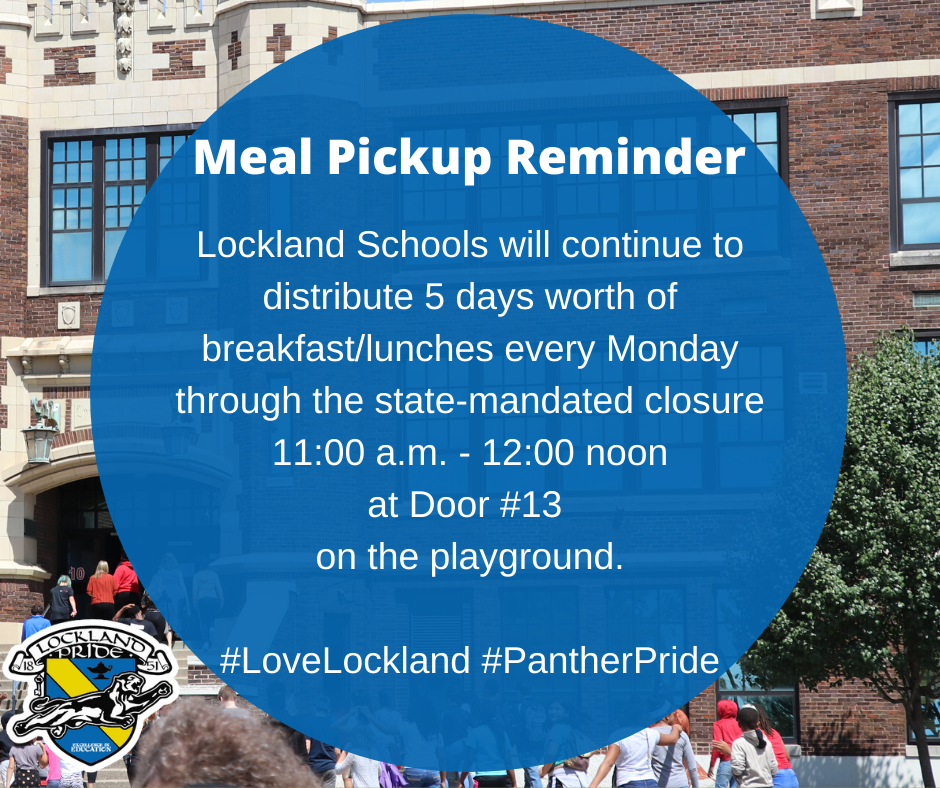 ---
News on the impact of the Coronavirus changes on a day-to-day basis. Click on the links below for the latest district updates.
---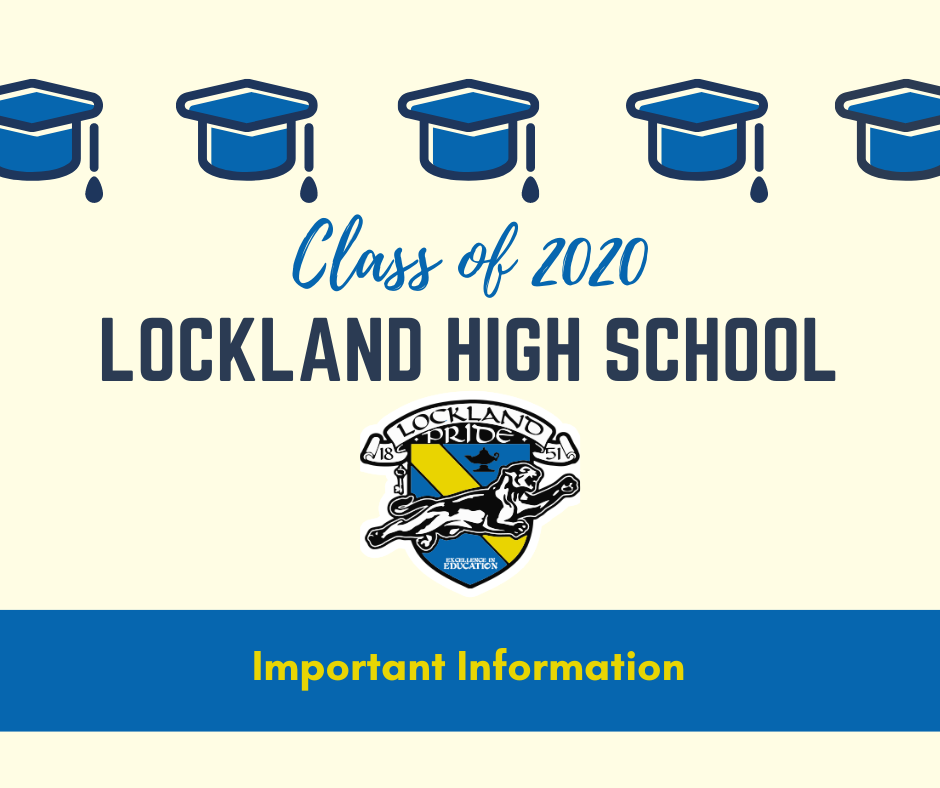 Class of 2020 Seniors - Important Information (pdf)
---
Please see the information regarding graduation and the end of the 2019-2020 school year below.
Building Closure Extended for Remainder of School Year
On April 20, 2020, Governor Mike DeWine ordered that all of Ohio's K-12 school buildings remain closed to students for the remainder of the 2019-2020 academic school year due to the COVID-19 health crisis. Although our school buildings are to remain closed, remote learning will continue through the remainder of the school year. We will continue to adjust and administer our virtual learning plans and expectations, provide student services and resources to the best of our ability, and distribute free meals each week to our students.
Read more...
COVID-19 Update - April 21, 2020
---
Mr. Longworth Video Update - March 27, 2020
---
Mr. Raby Video Update - April 4, 2020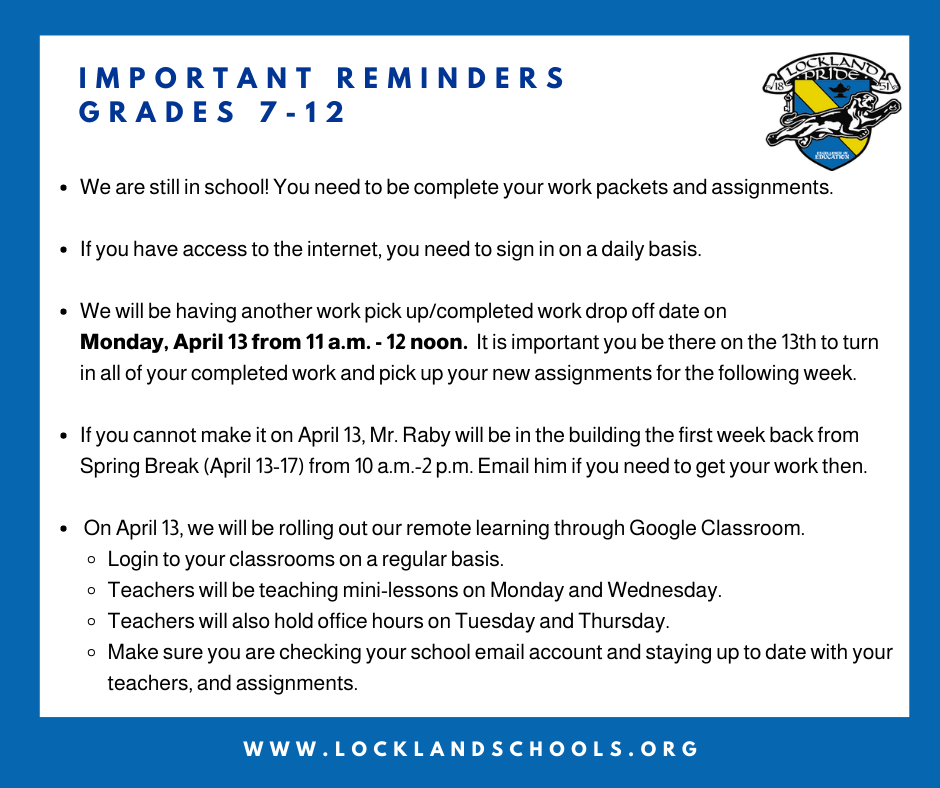 ---
PARENT UPDATES
UPDATE: April 20
---
Previous updates:
UPDATE: March 12, 4:30 p.m.
Ohio Governor Mike Dewine announced today that beginning at the END of the school day on Monday, March 16 through Friday, April 3, all Ohio schools will be closed on an extended spring break. Again, this break will begin on Tuesday, March 17.
Your child is bringing home a written correspondence today that we have also posted to our web page and social media sites. Since this publication, our Governor made the announcement of this statewide closure.
We will be distributing updated information tomorrow pertaining to food services, alternative educational options, and other pertinent information for all families moving forward via our website and social media.
---
Parent Letter: March 12, 2020--10:30 a.m.
On March 11, Ohio Governor Mike DeWine held a press conference regarding COVID-19 (Coronavirus) in Ohio. The Governor shared that he will be issuing Executive Orders within the next few days with laws to help prevent the spread of the virus throughout the state.
At the present time, the closing of K-12 schools in Ohio is NOT one of the orders that will be issued. However, the situation changes day-to-day as health officials test and monitor new cases of the virus in Ohio. All public schools are being urged to prepare in the event that the closing of K-12 institutions is necessary in order to preserve public health. Parents are encouraged to make alternate plans for their children in the case of school closures.
As a result, we wanted to make you aware of our efforts regarding COVID-19:
School Events/Field Trips/Athletics
Cancellation of Game Night on Thursday, March 12. Governor DeWine has recommended limited large indoor gatherings. Specific orders will be issued from the Governor's office within the next few days. The district will cancel or postpone games, events and field trips according to these mandates.
Alternative Education Plans
Lockland teachers (K-12) have been asked to prepare for the prospect of potential school closure. While we know that students may have limited access to technology and wifi, we will be sharing resources, activities and assignments that can be posted on our district web page for all to access as needed. Hard copies of materials will also be available for pick up, as needed.
Food Service
We have met with the Director of Food Service to ensure that our students will be fed breakfast and lunch in the event of a closure. We will be ready to communicate updates of this plan if and when it is needed.
Deep Cleaning
We have arranged for the sanitation of all surfaces in the school beginning on Friday, March 13, and over the weekend if needed. High-traffic and high-touch surfaces will be disinfected on a daily basis.
Preventive Measures
The CDC has recommended using the following precautions similar to the flu and other illnesses:
Wash your hands for 20 seconds or more with soapy water, especially after using the restroom, before eating and after blowing your nose, coughing or sneezing.
Use hand sanitizer with at least 60% alcohol if soap and water aren't accessible.
Avoid touching your eyes, nose or mouth with unwashed hands.
Avoid contact with people who are sick.
Stay home while you are sick (except to visit a health care professional) and avoid contact with others.
Cover your mouth/nose with a tissue or sleeve when coughing or sneezing.
Get adequate sleep and eat well-balanced meals to ensure a healthy immune system.
Regularly clean and disinfect frequently touched objects and surfaces.
Information/Resources
This information is subject to change based on mandates from the State. Changes and updates will be posted to our website (www.locklandschools.org) and our social media pages Facebook @LocklandSchoolDistrict and Twitter @LocklandLocal.
____________________
COVID-19 Background
COVID-19, or coronavirus disease 2019, is an upper respiratory tract disease caused by one of the seven coronaviruses known to infect humans. It was first identified in humans in Wuhan, Hubei Province, China, in December 2019. The virus that causes COVID-19 is called SARS-CoV-2.
What are the symptoms?
Symptoms, which generally appear two to 14 days after exposure, include fever, cough, and difficulty breathing. Most people who become sick do not require hospitalization, but older adults, people with chronic health conditions, and people with compromised immune systems are more likely to require more advanced care.
How does COVID-19 spread?
The virus that causes COVID-19 probably emerged from an animal source, but is now spreading from person to person. The virus is thought to spread mainly between people who are in close contact with one another (within about 6 feet) through respiratory droplets produced when an infected person coughs or sneezes. It also may be possible that a person can get COVID-19 by touching a surface or object that has the virus on it and then touching their own mouth, nose, or possibly their eyes, but this is not thought to be the main way the virus spreads.
Learn what is known about the spread of newly emerged coronaviruses at https://www.cdc.gov/ coronavirus/2019-ncov/about/transmission.html.
We encourage you to regularly check these websites for the most up to date information about COVID-19:
American Academy of Pediatrics
Hamilton County Department of Health
If you have questions about coronavirus, the Ohio Department of Health has set up a call center. You can reach the call center 7 days per week from 9:00 a.m. to 8:00 p.m. at 1-833-4-ASK-ODH.