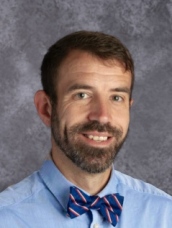 Born and raised in Lockland, Mr. Adam Raby attended Lockland from kindergarten through graduation in 2002.
In addition to his involvement in athletics, Mr. Raby contributed to the academic sector as well. He began his teaching career at Lockland as a long-term substitute for 4th-grade language arts in 2011. He then became the high school Physical Education and Health teacher the following school year and continued in this position for five years. Combining his love for education and athletics, he added the role of Athletic Director to his resume in 2015.
Mr. Raby pursued a full-time athletic director position at St. Bernard Elmwood Place High School at the start of the 2016 school year, and the following year he was promoted to Dean of Students. This year, he made the transition to administration as he became the Assistant Principal of St. Bernard Elmwood Place High School for the 2018-19 school year.
Mr. Raby lived in Lockland for 30 years and has been an active member of the school district and community. He served on Village Council for five years, and served one term as Vice Mayor of Lockland.
If you have questions or comments, please feel free to contact Mr. Raby directly at 513-563-5000 or via email at adam.raby@locklandschools.org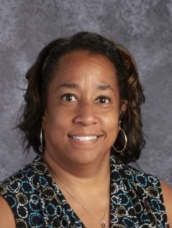 ASSOCIATE PRINCIPAL - ANN BRINKLEY
Ms. Ann Brinkley was born and raised in Cincinnati, Ohio, and graduated from Withrow High School. After high school, she attended the University of Cincinnati and studied African American Studies and English Literature. Ann also attended Mount St. Joseph University and earned her Elementary Education certification along with a Master of Arts degree in elementary education. After earning her first Masters's degree, Mr. Brinkley returned to the University of Cincinnati and earned an additional Master's degree in Educational Administration.
Ms. Brinkley has worked as a paraprofessional, teacher, and administrator in a variety of educational settings including Cincinnati Public Schools, North College Hill City Schools, and the Cincinnati College Preparatory Academy. She joined the Lockland Local Schools team in 2019.
Ms. Brinkley has 4 children that have adopted her, five grandchildren, and a dog named Maggie. In her spare time, she likes to travel, read, and try new adventures including skydiving and zip lining!
If you have questions or comments, please feel free to contact Ms. Brinkley directly at 513-563-5000 or via email at ann.brinkley@locklandschools.org